Exclusive! Ercoupe Owners Club Keychains & Ornaments. Your purchase will support EOC programs and the Fred Weick Scholarship fund. Available in Acrylic and Cedar.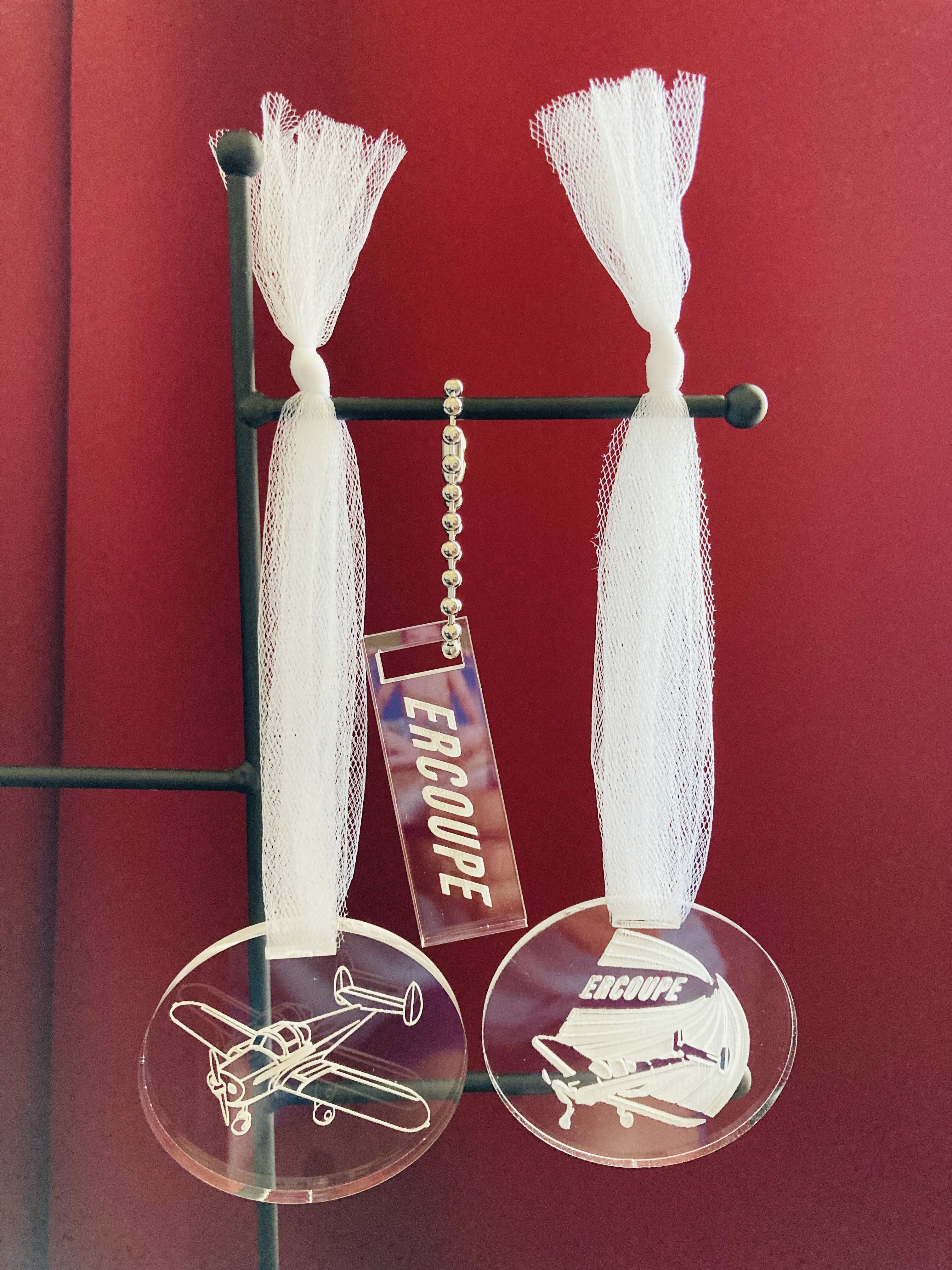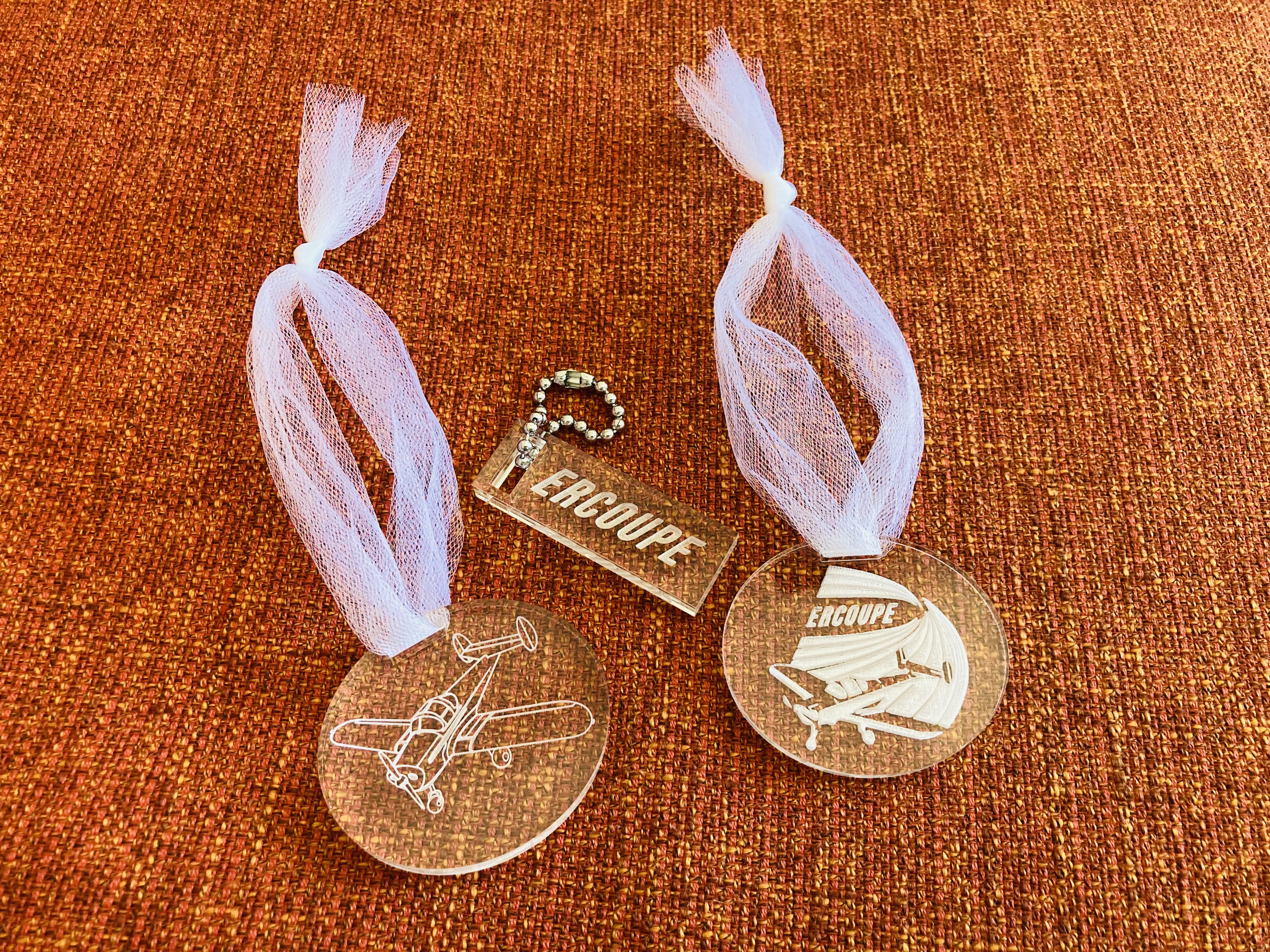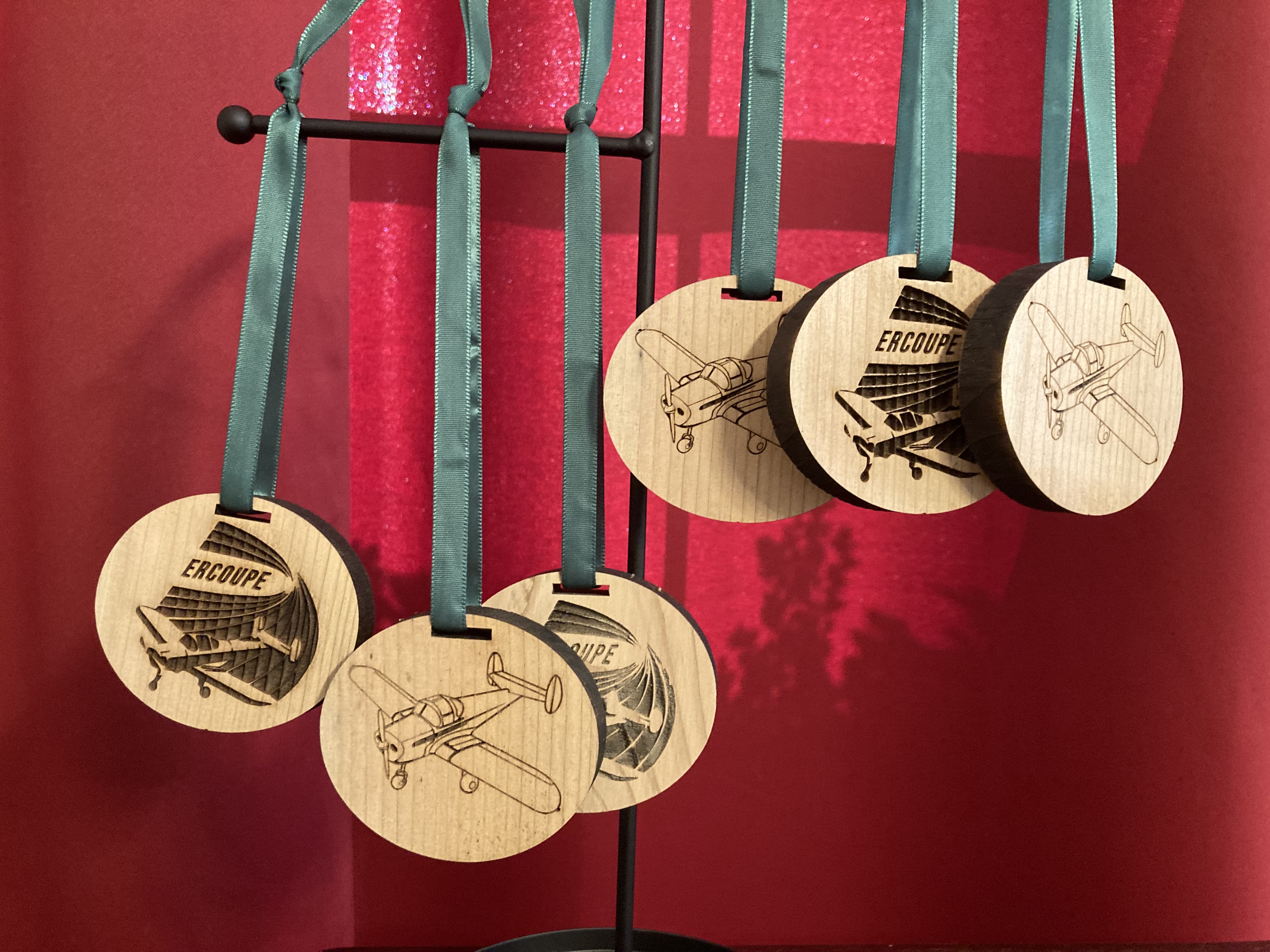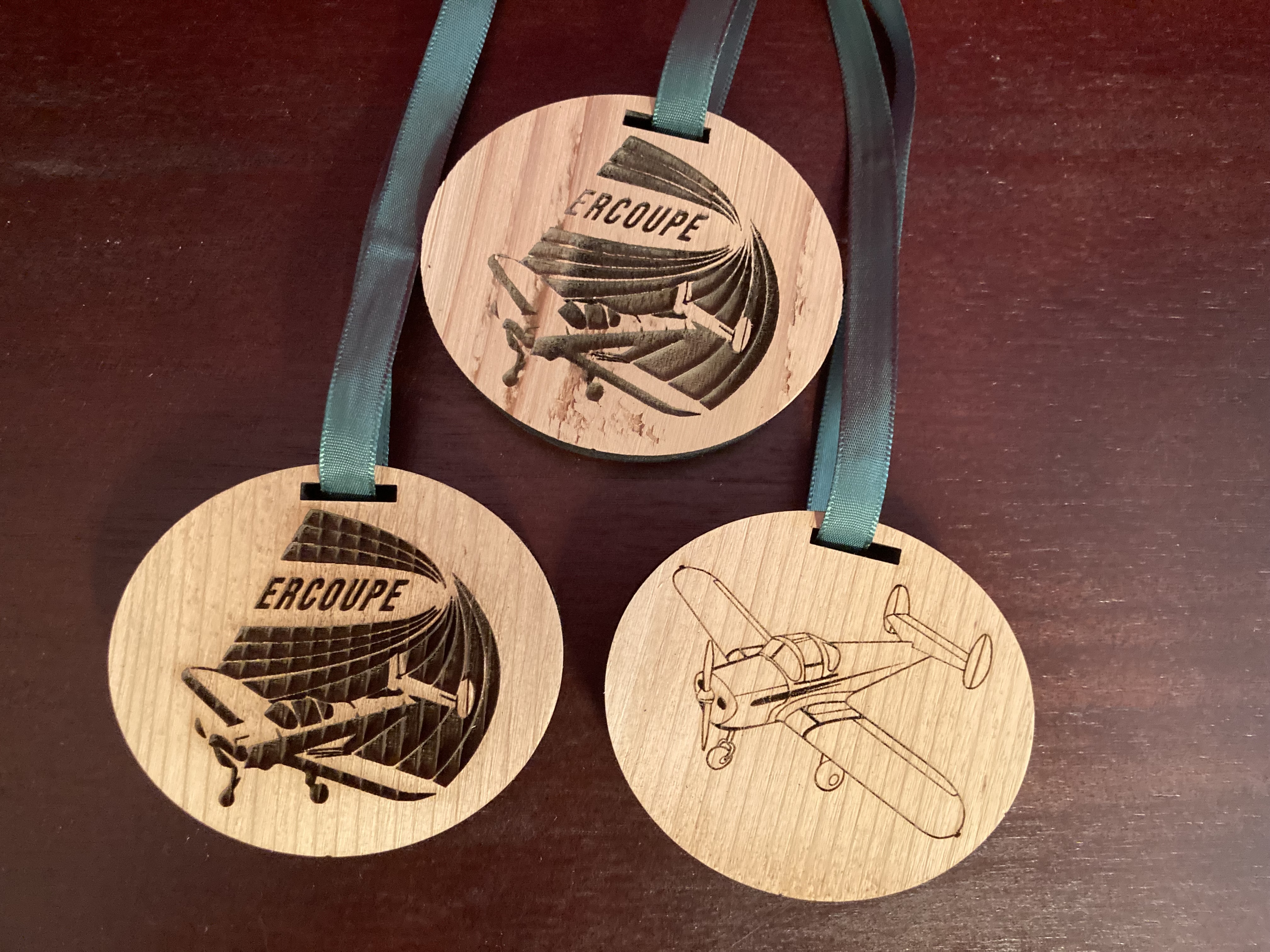 Supplies are limited!
$10 each, includes shipping
Please specify number of ornaments (EOC Logo or General Ercoupe) and keychains.
Call 530-636-2377 or email This email address is being protected from spambots. You need JavaScript enabled to view it. to order. Please include your name, address, phone number and email.
Make payment at www.ercoupe.org by clicking in the "Donate to the EOC" box on the right side of any page.
Lisa Zeevi
Membership Secretary
---
Looking for older copies of the Coupe Capers? Thanks to several members, notably Matt Gunsch, we've put some issues from 1976, '77, '78, '82, '88, and '98 in the Coupe Capers area under Files. You'll have to navigate to "Older" as we only display the last 5 years on the first page of the files area. Then, select the year and issue you want to see. Please note that these are VERY large files and may take some time to download. Unlike newer issues, they aren't searchable. Happy Reading!
---
I was recently asked to update the member count. Here's 11/2019 (vs 6/2017)
---
Where in the world is Waldo?
OK, not Waldo, but those Coupes? a Google map has been created showing all the FAA and Canadian registered "Coupes" we could find. Go to this link: http://tinyurl.com/gnth3y2
There are multiple layers to the map:Coupes by Model (A2's and A-2A's combined) pinned on the map by city and state and Canadian coupes. Layers are shown by model number and can be turned off individually so see just 415-C's, etc. I've taken liberties with the FAA data and if it looked like a variant of the same thing, I changed it (for example, all ERCOUPE 415-C and 415-C are now called just 415-C). And, anything with ERCOUPE in the model is now an ERCO.
You can search by just about anything that you want: street address, name, model, make, etc.
---
  Thinking of buying a coupe? Check out this helpful article: Buying a Coupe - a pre-purchase inspection guide
---
Look in the forums under "For Sale" items.
---
We fly an airplane that was the peak of pre-World War II development. It took more than a decade and a half before the features of the Ercoupe were the norm in civil aviation. Yet the industry finally  followed.

The members of the Ercoupe Owners Club provide each other mutual support as we keep these classic aircraft in the air. Along the way, we've found that Coupe people are a little bit special, themselves. Please browse our site and enjoy.
Contact Information
Ercoupe Owners Club:

Gene Bunt, Executive Director  - (

This email address is being protected from spambots. You need JavaScript enabled to view it.

)
803 Briar Ave
Toms River, NJ 08753
  Coupe Capers Newsletter Editor
          Larry Snyder (
This email address is being protected from spambots. You need JavaScript enabled to view it.
)
          1444 Saint James Rd          Mountain View, AR 72560
   501.203.8644
Membership
        Lisa Zeevi - membership (at) ercoupe (dot) org
       (530)MEMBERS    (530-636-2377)
Webmaster